Since starting the blog I have spent much time browsing the thousands of online stock image sites for things I like the look of as header photos. And it made me realise how insanely unrealistic a lot of it is. When searching for office desks they all look like this: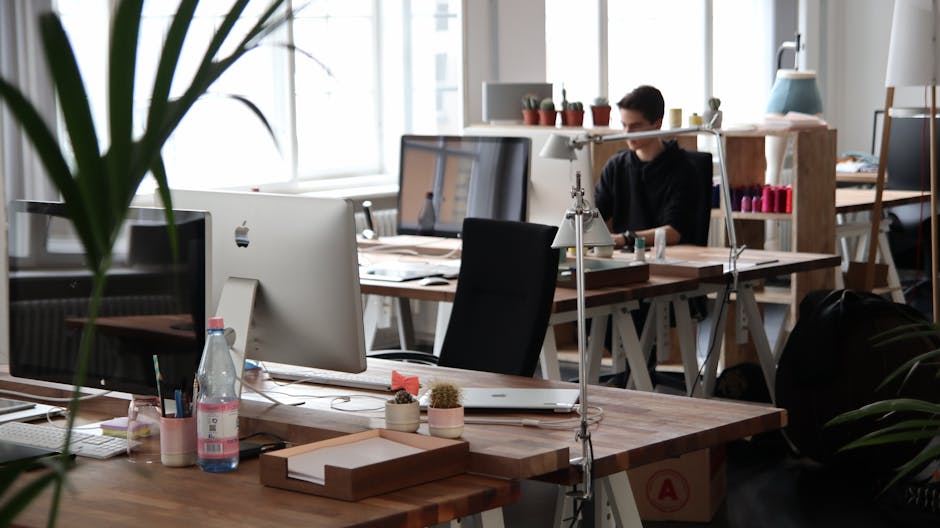 However, my actual desk looks NOTHING like that. Here is how my desk looked by 10am on a standard day in the office…
And even now that I am working from home, here is my current working space….
When I was younger my parents bought me a door hanger for my bedroom which said 'Geniuses thrive on clutter', I still live by this. I am clearly a genius.
But although it may look a complete mess, I could tell you what every bit of paper is and why it is there and where it needs to go etc. It is a system of chaos, and it works for me. I actually couldn't do my job if my desk looked like any of the photos in stock images. I need papers, and lists and references. I can't work in clean and tidy.
It led me to think about these images and the way we present ourselves online. I think we can all admit that the life people see through our social media outlooks are generally significantly shinier and glossier than the real thing. I only ever used to post on Facebook when I was doing something new and exciting (have you ever seen anyone 'Check In' @ home, washing the dishes?),  or had a full face of make up! I rarely post about the bad times, and would never post a photo when I looked awful!
Even to the point that after giving birth to Little K the photo that did the rounds had been taken after I'd applied concealer and blusher… I knew there was no need to look pristine, but I couldn't let the world see the mess I was!
Three years  ago, I was ashamed to have looked like this… After 36 hours of labour, many complications and failed epidurals, I was ashamed that I looked like this. I had pushed out/had pulled out on a chain (!!) an 8.5 pound baby, whilst vomitting and under no pain relief, my mind and body were on the edge of giving up and I was ashamed…
And now, I am ashamed that I ever felt that way. My body had just done the most incredible thing in the world, I couldn't care about how I looked in that moment, I am just happy that it happened. I am proud.
So here you go World Wide Web, for your eyes only, this is how I actually looked, vs the image that I allowed the world to see.
What would the world see if you showed them the reality?